About Us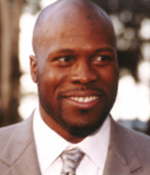 Marcus Hummings, Psy.D.
Marcus Hummings, Psy.D. is a Licensed Psychologist and the Owner of the Metropolitan Center for Psychological Services. He is licensed in the Washington, DC and the Commonwealth of Virginia.
I provide a warm, supportive, and solution focused approach to therapy. With compassion and understanding, I work with each individual to help them build on their strengths and attain the personal growth they are committed to accomplishing. Together we can work to resolve the effects of the past and effectively address personal life challenges. I integrate complementary methodologies and techniques to offer a highly personalized approach tailored to each client.
Associate Staff
Sebastian X. Linyard, Psy.D.
Sebastian X. Linyard, Psy.D. is a Psychotherapist in Washington, DC.
I work with a wide range of emotional and behavioral issues, which include but are not limited to providing services ranging from depression to fear of intimacy. Life stressors can overwhelm our emotions thereby limiting one's ability to regulate his/her behavior appropriately. The results can lead to infidelity, substance abuse, or experiencing a fear of intimacy. I offer a supportive and nonjudgmental atmosphere which will enable us to address the issues that hinder one's interpersonal growth.